WELCOME TO The OFFICIAL WEBSITE of 

 The AUSTRALIAN SPEEDWAY RIDERS ASSOCIATION Inc.

Patron & Founder - Mr.Jim Courtney

(Sad to report Jim's passing on August 2nd.)

Visitors to this site since 8-5-02






Click on the VSM name to view some top photos from the pages of the no longer published -  Vintage Speedway Magazine in the UK.

Have a look at some great photos from John's career. Click on his name.

Johnny Hoskins the "Father of Speedway" called him "Buck" after a comic strip hero in the Sunday papers. Click on Keith's name for a tribute to this great Aussie sportsman.

Some photos from Bob's career.

The Veteran Speedway Riders' Association of Australia was formed by a group of Vets in 1991. From those humble beginnings the association has grown to have a membership of around 400 in 2019. The Association name was changed to the AUSTRALIAN SPEEDWAY RIDERS ASSOCIATION on June 5th. 2014.We look forward to the support of all current ASRA Members and for some of you younger riders and fans from the '70s, '80s, and '90s come on ! join us NOW.......and let's get stronger.

The Association was Incorporated in August 2016.

Click on the BACKTRACK logo, View the Front cover of issue NINETY THREE

of this great new Speedway magazine from the U.K. Subscribe NOW ! This is also now linked to the 

NEW Classic Speedway Magazine.

                            ASRA President for 2018 - 2020 - Ralph Warne

                            Vice President for 2018 - 2020 - Don Lawson ( Sad to report of Don's passing on 2.8.19)

                            Secretary / Treasurer for 2018 -2020 - Bill Powell


This website was created in 2002 as a private website and is maintained under a yearly rental agreement for the ASRA.

Website is property of Brian Darby  

   or   Mob. 0419976557.

This page was last updated: August 20, 2019
Would you like to hear the sound of a J.A.P. engine or hear Stuart Mountford riding a few laps of his Jawa at Barleigh Ranch ?, if you would click on the sounds heading above.

A new small Brian Darby website with photos and tributes to our early Speedway champions.

Early stages yet.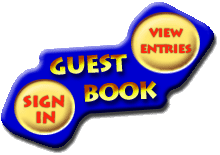 Would you like to let us know that you have visited our site or of your Speedway history ?

To leave a message on the ASRA site -  click on

 Sign In and leave your message and details or to view the existing messages click on 

View Entries.

Classic Speedway # 45 -  from the publishers of the Backtrack Magazine. 

This new publication replaces The Vintage Speedway Magazine which is now discontinued after running for 15 years. CLASSIC, still with early Speedway features and you can now travel on into the 50s and 60s. Click on the Backtrack banner below for purchase details.

All the ASRA memorabilia is now on display at the Nabiac Museum.

To go to the Museum website click on the link below.

Click here to open a page showing up & coming events for ASRA members. 

2018 - 2020 ASRA Committee

Chris Bailey

Terry McKenna

Ken Taylor

Mick Page

Tony Webb ( Qld.)


Links to interesting websites - click on the logos below.

A Brian Darby website for lovers of Solo Speedway - worldwide.

Click on the heading above.

For one of the best Speedway photo collections in the world - click here

Contacts for the ASRA are as follows

Bill Powell - Secretary / Treasurer

50 Tuffy Avenue

  Sans Souci

  NSW 2219 

Phone: (02) 9583 2706

The unofficial website for Newcastle Speedway - UK.

Travel to the Sunderland Speedway site in the UK.

To keep this historic Speedway Association moving into the future it is important for us to have  new members 

join us - you can do that now by clicking onto the APPLICATION FORM  heading below which brings up a PDF for you to download by printing - fill it out and send with cheque or money order to the address on the bottom of the form.             It's a great Australian Association and having enthusiastic members keeps our history alive - please join us !

Click here to print Membership Application Form.

Affiliated with NSW Motorcycle Alliance

Ralph Warne - President

Mobile 0448 567 041

The VSRA - ASRA 

The Years

A PHOTO DVD of photos from Re Union dinners and club outings photographed over the years 1995 to 2018 by club member Brian Darby.

 Running time is 17.40 minutes and it is a chance to relive and enjoy those moments from the past with fellow members and friends.

$ 25 Au plus $3 P&P ( within Australia.) Overseas P&P $ 9.00.

 To Purchase :

 Brian Darby on

or 

Mob 0419 976 557 

Pay Pal available

On regular occasions the ASRA participates in speedway bike and memorabilia displays and events.  Our display of speedway and short circuit machines has become very popular and is quite a feature at these events. If you have a speedway or track bike and would like to display it with our Association, please contact ASRA Secretary, Bill Powell. Remembering, the bikes do not need to be in pristine condition.   The aim of our Association is to preserve speedway history.  Kind regards - Bill

Allan Whitfield Roper -aka-Allan Blackburne - a true Aussie Speedway legend.

Click here for Allan's history.

A new webpage on Brian Darby's Vintage Speedway website. A collection of amateur candid photos from the 40s and 50s to which older club members may relate.

Click on the Molly heading.

2019 ASRA AWARD

The Australian Speedway Riders' Association Award is presented to the rider who is judged the "Most Improved" Australian rider over the previous year.

The ASRA presents two perpetual shields, one for most improved Solo and the other for most improved Sidecar. The individual rider and passenger receives a small replica shield and the main shield is retained by the ASRA.

The ASRA award is judged by an elite panel of twenty judges, both male and female recruited from all Australian mainland states.

INAUGURAL WINNERS

Solo – Jaimon Lidsey, Victoria – awarded at Australian Solo title, Kurri Kurri, NSW on 12th January 2019.

Sidecar – Shane Rudloff (rider)/ Scott Morris (passenger), South Australia – awarded Australian Sidecar title, Pioneer Park Speedway, QLD on 20th/21st April 2019.

Bill Powell - Secretary - ASRA

FOR SALE

A large range of programmes and photos from the Sydney Showground & Sportsground Speedways in the 1940s, 1950s, 1960s & 1970s etc. available for purchase. 

All programmes in top condition 

most with results filled in.

Available from club member 

Brian Darby

Mob  0419 976 557

​    Dear Member - It is with deep regret that I advise of the sad passing of our Association's Vice President Don Lawson. Don passed away Friday 2nd August, in hospital following a short illness, aged 96.      Don was a Foundation Member of the VSRA / ASRA in 1991. I was honoured to have served alongside Don during his ASRA Presidency in 2008 - 2009. His work commitment to the President's position was incredible. He had a tireless passion for our Association, regularly attending and supporting show days and functions.  The ASRA extends profound sympathy to Don's wife Val, family and friends.   RIP Don 

A full tribute to Don will appear in the September ASRA Newsletter.    Kind thoughts   Bill.

A sad time for our Association.

Dear Members, 

It is with deepest sorrow that I have to inform you of the sad passing of VSRA/ASRA Founder and Patron, Jim Courtney.  

    Jim passed away in hospital during a surgical procedure on Friday, 2nd August aged 89. He was the founder of the Veteran Speedway Riders' Association in 1991, serving as Secretary until 2003, was President in 2006-07 and was appointed Patron in October 2013. Jim's remarkable achievement within our Association cannot be equaled.

Jim's speedway racing career commenced at the Sydney Sports Ground in 1950. He went to England in 1951 and where he stayed until 1953, riding for both Yarmouth and Wigan.  

    Jim was instrumental in organising the Annual Reunion dinners and always took great pleasure in seeing old riders greet each other after years apart.  

    I am indebted to the support and advice Jim has personally given me over the years in assisting me with the administration of the ASRA. A good, kind and wonderful friend who will be sorely missed. With Jim's passing, the Association has lost a great ambassador of our sport.  

Our sympathy and thoughts are extended to Jim's family.

  RIP Jim

​A Celebration of Jim's life will take place on 

Thursday 22nd August, commencing at 10am,

 at the,

David Lloyd Chapel

599 Pacific Hwy. Belmont, NSW.

Kind Thoughts - Bill.