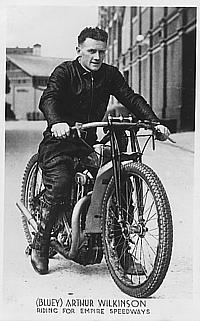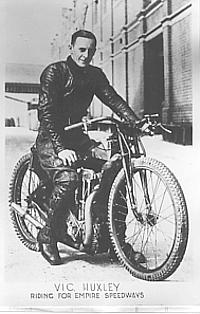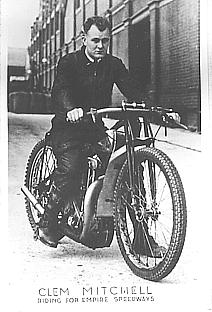 A.G. "Bluey" Wilkinson

World Solo Champion 1938

Queenslander, Vic Huxley.

Often referred to as "the best rider of all time"

South Australian, Clem Mitchell, a consistent winner and Test rider.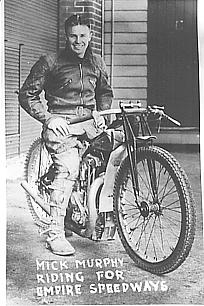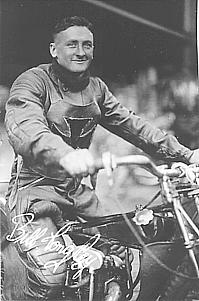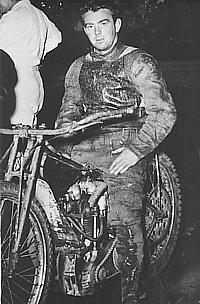 Mick Murphy, real name, John Glass, an Aussie Test rider.

Evergreen, Bill Longley in his New Cross race jacket.

Pioneer rider, Frank Dolan.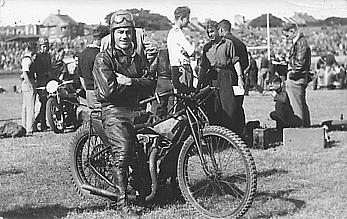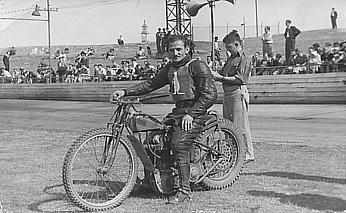 Lionel Van Praag, Speedway's first Solo World Champion in 1936. 

The all conquering, Vic Duggan, multi Australian Champion and International. Vic passed away in 2007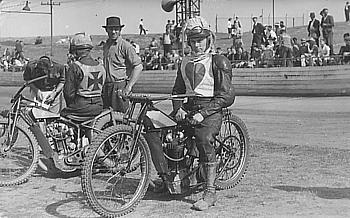 Local favourite Bill Melluish.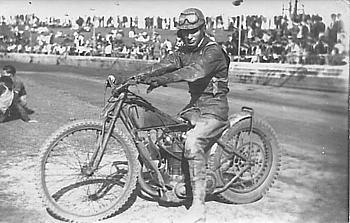 Max Grosskreutz, what can you say about Max ?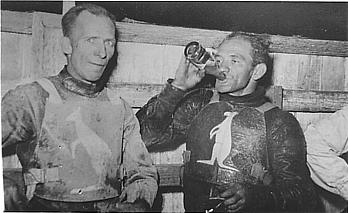 Max Grosskreutz and Vic Duggan share a drink and a chat between Test duties.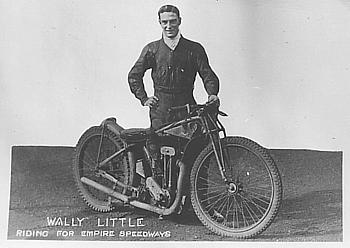 Sydney Showground regular, Wally Little.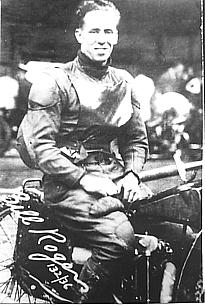 "Wild" Bill Rogers, a legend

at Olympic Park, Vic.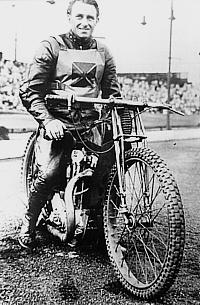 Ron Johnson, Western Australian hero and International Super Star.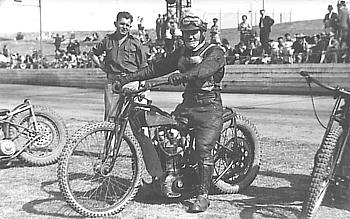 Younger brother of Vic, Ray Duggan.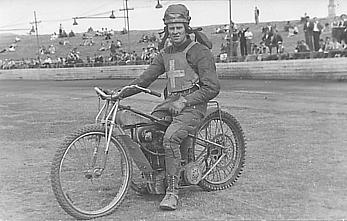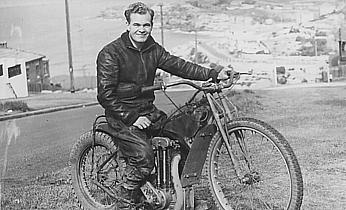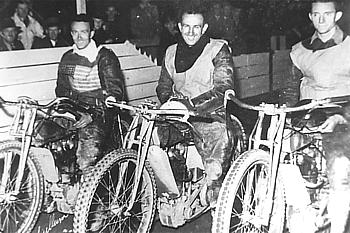 American, Pee Wee Cullum with Fred Tracey in the middle and Jack Arnfield on the right.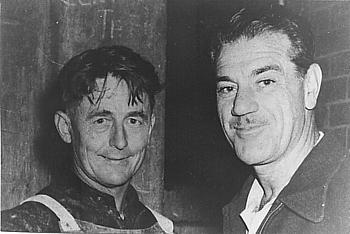 Two Aussie and World Super Stars of the 30s, 40s and 50s and in Aub's case the 60s. Aub Lawson (left) and Lionel Van Praag.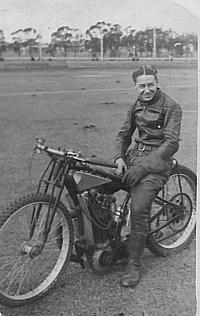 Kiwi, Jimmy McLeod came over in 1938 and stayed. Photo taken at Woolongong Speedway NSW  (Fairy Meadow ) 1938.