WELCOME TO The OFFICIAL WEBSITE of 

 The AUSTRALIAN SPEEDWAY RIDERS ASSOCIATION Inc.

Patron - Mr.Trevor Harding 

Visitors to this site since 8-5-02






Click on the VSM name to view some top photos from the pages of the no longer published -  Vintage Speedway Magazine in the UK.

Have a look at some great photos from John's career. Click on his name.

Johnny Hoskins the "Father of Speedway" called him "Buck" after a comic strip hero in the Sunday papers. Click on Keith's name for a tribute to this great Aussie sportsman.

Some photos from Bob's career.

The Veteran Speedway Riders' Association of Australia was formed by a group of Vets in 1991. From those humble beginnings the association has grown to have a membership of around 400 in 2021. The Association name was changed to the AUSTRALIAN SPEEDWAY RIDERS ASSOCIATION on June 5th. 2014.We look forward to the support of all current ASRA Members and for some of you younger riders and fans from the '70s, '80s, and '90s come on ! join us NOW.......and let's get stronger.

The Association was Incorporated in August 2016.

Click on the BACKTRACK logo, View the Front cover of issue 105 of this great new Speedway magazine from the U.K. Subscribe NOW ! This is also now linked to the 

NEW Classic Speedway Magazine.

President for 2022 -2024 - Phil Crump - Qld.                 

Vice President for 2022 - 2024 - Colin McKee                                                                                       Secretary / Treasurer for 2022 -2024

  Bill Powell


This website was created in 2002 as a private website and is maintained under a yearly rental agreement for the ASRA.

Website is property of Brian Darby  

   or   Mob. 0419976557.

This page was last updated: October 24, 2021
Would you like to hear the sound of a J.A.P. engine or hear Stuart Mountford riding a few laps of his Jawa at Barleigh Ranch ?, if you would click on the sounds heading above.

A new small Brian Darby website with photos and tributes to our early Speedway champions.

Early stages yet.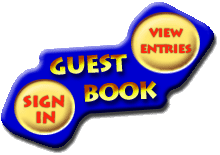 Would you like to let us know that you have visited our site or of your Speedway history ?

To leave a message on the ASRA site -  click on

 Sign In and leave your message and details or to view the existing messages click on 

View Entries.

Classic Speedway # 54 -  from the publishers of the Backtrack Magazine. 

This new publication replaces The Vintage Speedway Magazine which is now discontinued after running for 15 years. CLASSIC, still with early Speedway features and you can now travel on into the 50s and 60s. Click on the Backtrack banner below for purchase details.

All the ASRA memorabilia is now on display at the Nabiac Museum.

To go to the Museum website click on the link below.

Click here to open a page showing up & coming events for ASRA members. 

2022 - 2024 ASRA Committee

Chris Bailey

Graham Gardiner - QLD

Mark Loiterton - Cootamundra NSW

Terry McKenna - Regalia Officer

Mick Page

Ken Taylor

Tony Webb - QLD


Links to interesting websites - click on the logos below.

A Brian Darby website for lovers of Solo Speedway - worldwide.

Click on the heading above.

For one of the best Speedway photo collections in the world - click here

Contacts for the ASRA are as follows

Bill Powell - Secretary / Treasurer

50 Tuffy Avenue

  Sans Souci

  NSW 2219 

Phone: (02) 9583 2706

ASRA Newsletter Editors - Bill Powell & Val Wotton 

The unofficial website for Newcastle Speedway - UK.

Travel to the Sunderland Speedway site in the UK.

To keep this historic Speedway Association moving into the future it is important for us to have  new members 

join us - you can do that now by clicking onto the APPLICATION FORM  heading below which brings up a PDF for you to download by printing - fill it out and send with cheque or money order to the address on the bottom of the form.             It's a great Australian Association and having enthusiastic members keeps our history alive - please join us !

Click here to print Membership Application Form.

On regular occasions the ASRA participates in speedway bike and memorabilia displays and events.  Our display of speedway and short circuit machines has become very popular and is quite a feature at these events. If you have a speedway or track bike and would like to display it with our Association, please contact ASRA Secretary, Bill Powell. Remembering, the bikes do not need to be in pristine condition.   The aim of our Association is to preserve speedway history.  Kind regards - Bill

Allan Whitfield Roper -aka-Allan Blackburne - a true Aussie Speedway legend.

Click here for Allan's history.

A new webpage on Brian Darby's Vintage Speedway website. A collection of amateur candid photos from the 40s and 50s to which older club members may relate.

Click on the Molly heading.

FOR SALE

 My complete hard copy Solo & Sidecar 

photo collection. A huge collection of photos collected 

over 60 odd years .All sizes.

6x4 - 7x5 - 8x10 -10x12- A4 sizes.

plus a large collection of Australian

Speedway programmes For Sale.

Contact  Brian Darby

Bill Sticpewich - one of our forgotten Aussie Heroes both in Speedway and War duties.

To view Stippy's record click on his name.

2021 ASRA Membership Fees .

A young Neville in his

 early riding days 

A Brian Darby website for lovers of Sidecar Speedway - worldwide.

Click on the heading above.

NEW WEBSITE LINK FOR SIDECAR LOVERS - Scroll down to bottom of page and click

 on the 'JUST SIDECARS' heading.

Affiliated with Motorcycling Australia. 

Now available to ASRA members - The VSRA-ASRA - The Years

Enjoy a look back through time as the Aussie Vets & International guests get together  for Annual Re Unions - Member Price $ 25 Au + $ 3 P&P Within Australia 

Video footage of Vet's Outings in 1996.

8MM movie converted to digital. 

ASRA Member Price - $ 25 + $3 P&P 

Within Australia.  

DVDs available to club members.

PAY PAL available for DVD purchases.

Contact  Brian on

Part of the VSRA bike display at the Liverpool Museum - 2001.

 Photo ...Brian Darby

Dear Members

It is my solemn duty to inform you of the sad passing of Honorary ASRA Member Alan Clark. Alan passed away peacefully at the Bruce McLaren Retirement Village, Auckland, New Zealand, on Monday 4th October, aged 89. Gentleman Alan, was a long-standing Member of the VSRA/ASRA, and a regular attendee at our 

Annual Reunion Dinners.

Alan commenced his long speedway career in Europe in 1951, before he immigrated to New Zealand. However, it was sidecars that he made his mark and was there at the beginning of sidecar racing at Western Springs Speedway in the 1956/57 season as passenger to both Bob McFarlane and Goog Allen, then Len Perry in the 1957/58 season and then as the rider in 1959/60 season, going on to win several NZ, North Island and Auckland Titles.

Alan was always keen to promote our sport, and everything speedway, he became a first-class reporter and scribe with his reports being published in the NZ Newspapers and Speedway Magazines in NZ, Australia and the 

Speedway Star in the UK.

RIP Alan

Kind Thoughts

Bill Powell

The late

 Alan Clark at the 2003 VSRA 

Re Union Dinner

VSRA member - Jim McLeod sits astride a Keith Ryan bike on display at the 1995 Veteran Speedway Riders Re Union Dinner at Banksia .

I have created two pages of images from Jim's Speedway career for 

ASRA Members and Solo fans  enjoy.

 Click on the Jim McLeod Collection heading below to view.... Brian Darby

2022 - 2024 ASRA 

Executive and Committee Appointments:

Patron - Trevor Harding

President - Phil Crump - QLD

Vice President - Colin McKee - West. Aust.

Secretary/Treasurer - Bill Powell

Committee: 

(in alphabetical order)

Chris Bailey

Graham Gardiner - QLD

Mark Loiterton - Cootamundra NSW

Terry McKenna - Regalia Officer

Mick Page

Ken Taylor

Tony Webb - QLD